But who noticed the army of worker ants, the dark sunburned workers dressed in black who had been recruited or pressured to leave their farms and to turn the King's dreams into reality? Thousands of villages sent their vigorous young men here at the command of their priests and rulers.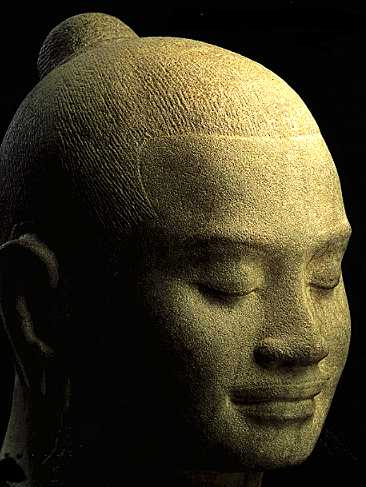 Jayavarman VII, the "Leper King"
In the construction
of the Bayon more than 300,000 laborers were involved.
This was, however, the climax of the construction mania which started around 800 A.D. and lasted till the death of the Leper King in 1201 A.D.