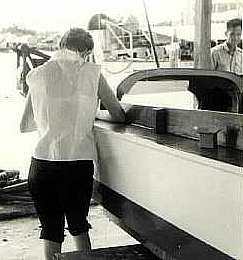 Sometime in June, 1956
at a British Embassy party
I had met Cynthia Ellis .

I spoke to her because she looked sad.
She told me that she had asked to be sent to Thailand to join her fiance, Charles,
but had just now discovered that
she did not really love him.
I fell into a sweet trap and offered
solace , myself and fieldtrips.
M.V. "THE GOSPEL"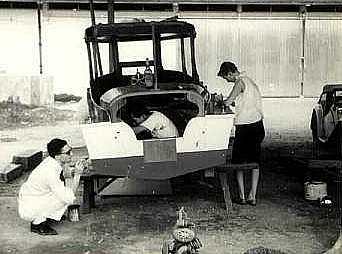 Charles, however, still had the old feeling.
He kept hanging around and enticed us to
help him fix up an old boat he had bought.
After much work, we even went on one weekend boating trip on the Chao Phya ...

As in the photo above,
I kept in the middle - and them apart -
being best friends with both of them.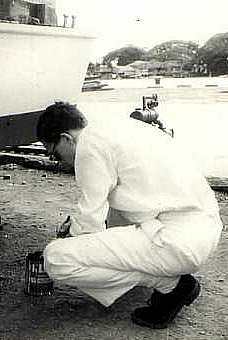 Charles Cockburn had been in Thailand quite a while

working for a British firm which
made him travel around a lot.