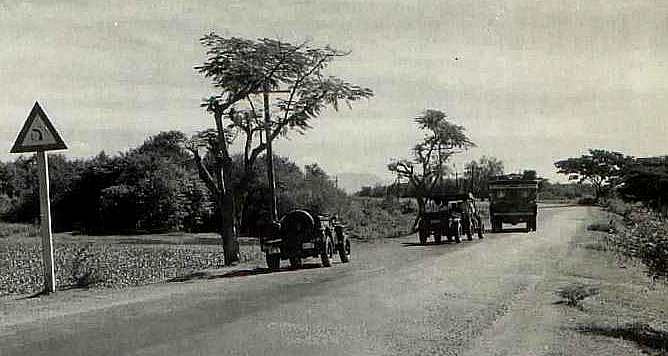 Although Charles had to abandon our planned tour at the last minute, I went on by myself.
(In retrospect, this was about the only "window of time" in which a solitary guy in a jeep could have traveled through Vietnam, in the aftermath of the Dien Bien Phu loss by the French and the "take-over" of the Vietnam War by the United States of America.)


Strategic roads are being improved ...